About Our Company
Sterling Digital Solutions Infotech is a leading web designing and website development company from northern india, it was begin to providing services from India city & still it's working in city, it has one couple of branch apart from current city, it's head office situated in India city, We are having team of highly skilled professionals who are well expertise in web designing and development services in our circle area, We have worked with various successful startups and large-scale enterprises and delivered world class website design services across various industries. Read More
Web designing is the creation of websites and pages to reflect a company's brand and information and ensure a user-friendly experience, Appearance and design are incorporated as vital elements whether you're designing a website, mobile app or maintaining content on a web page.
Graphic design is a craft where professionals create visual content to communicate messages. By applying visual hierarchy and page layout techniques, designers use typography and pictures to meet users' specific needs and focus on the logic of displaying elements in interactive designs, to optimize the user experience.
Mobile app development is the creation of software intended to run on mobile devices and optimized to take advantage of those products' unique features and hardware.
Services
Why to Choose Us ?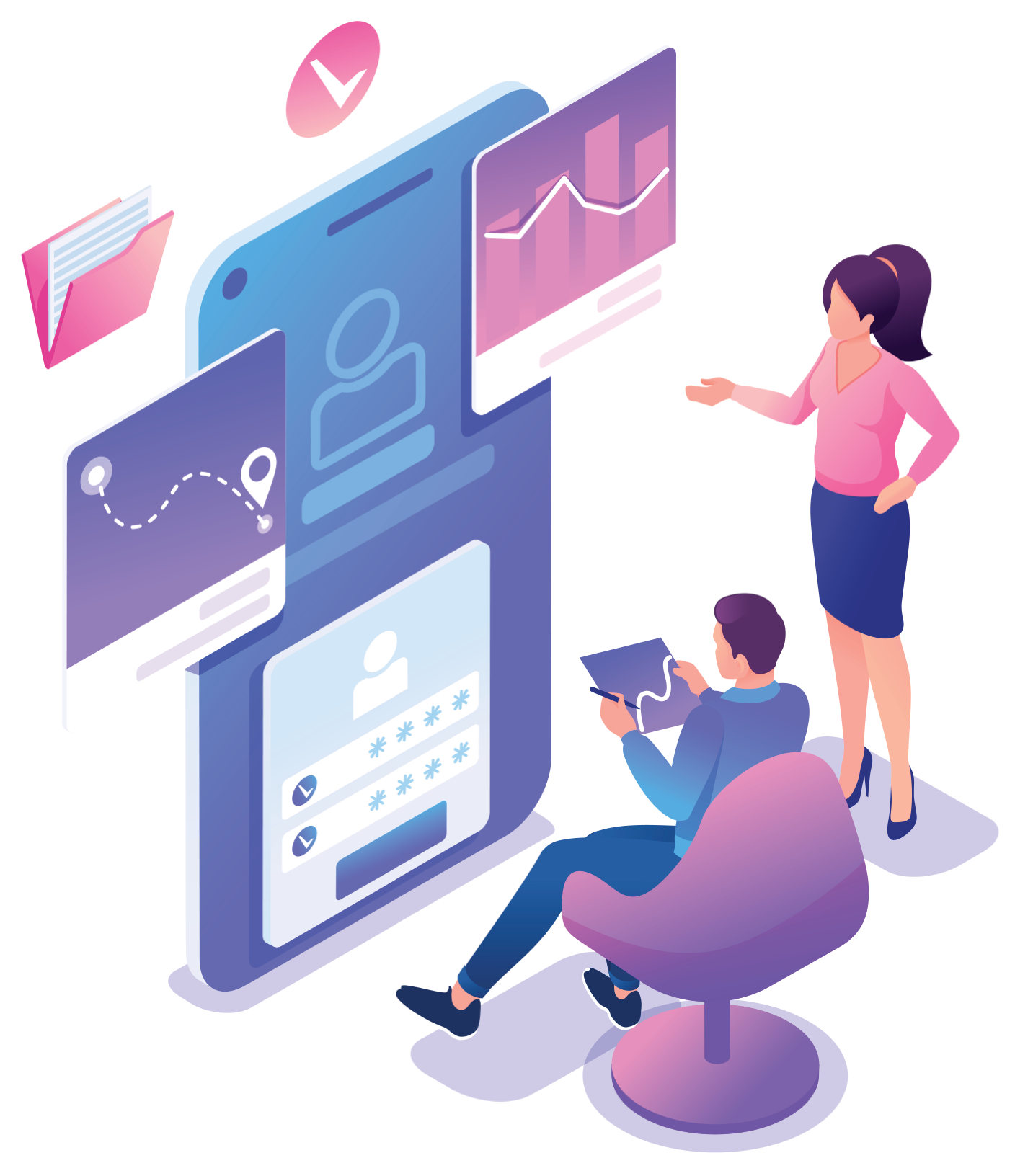 What is the role of a website?
A website can be created for various reasons. It can be used to launch a new product, build awareness of a product or even help support a marketing strategy. Regardless of its various uses, a website ultimately plays a vital role in the success of a business
it provides additional details
boost exposure and visibility
Generates leads and sales
promotes your business
Expands your reach
the internet has become unavoidable in our daily life. Appropriate use of the internet makes our life easy, fast and simple. The internet helps us with facts and figures, information and knowledge for personal, social and economic development.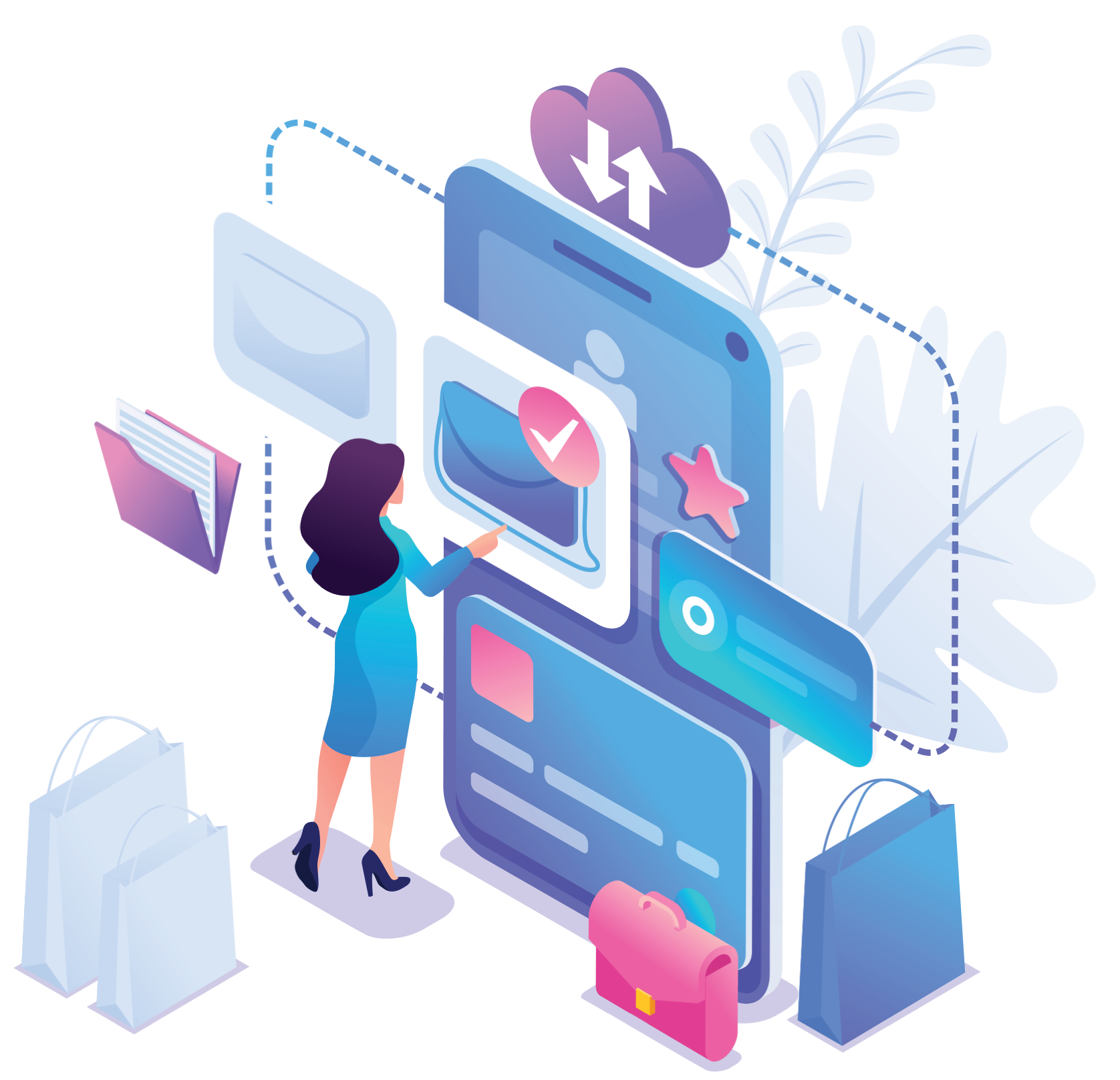 What is the role of an application in business growth?
A business application is a software solution or a set of programs that provide business functionality. They're also used to enhance and monitor productivity throughout the organization. Business applications can be used externally, internally, or with other business apps
promotes your products (or services)
Makes engagement with customers
It allows your customers to give feedback
Allow you to resolve customer questions
One of the salient features of mobile apps for business is that, it offers awareness and recognition of your brand to the customers for an enhanced communication. It is this regular interaction with your target market, which sows the seeds to grow trust and belief between you and your customers.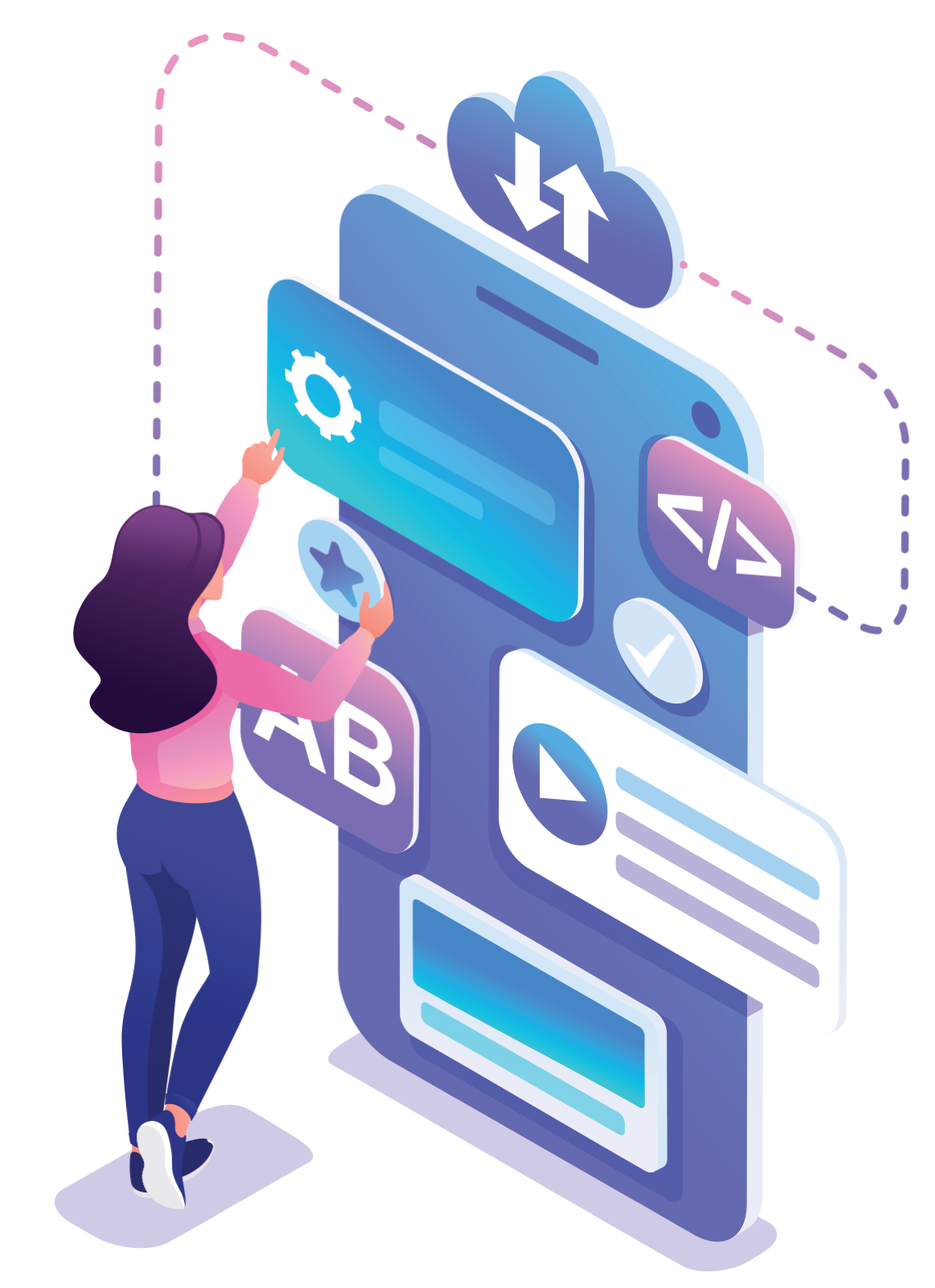 What is the role of logo in business growth?
A logo plays a defining role when it comes to business growth. A fantastic logo creates a powerful impression on its very first interaction with potential customers. It provides the brand with a distinguished identity that evokes positive emotions, especially amongst the recurring customers.
By the use of unique colors, fonts, and images, a logo soon becomes a graphic display of a company's identity and allows customers to acknowledge the brand's core values. Research has shown that the fonts used in a logo does affect the response from the audience
it grabs attention
makes a strong first impression
is the foundation of your brand identity
is memorable, separates you from competition, fosters brand loyalty, and is expected by your audience.
Testimonials
Professional's Thoughts!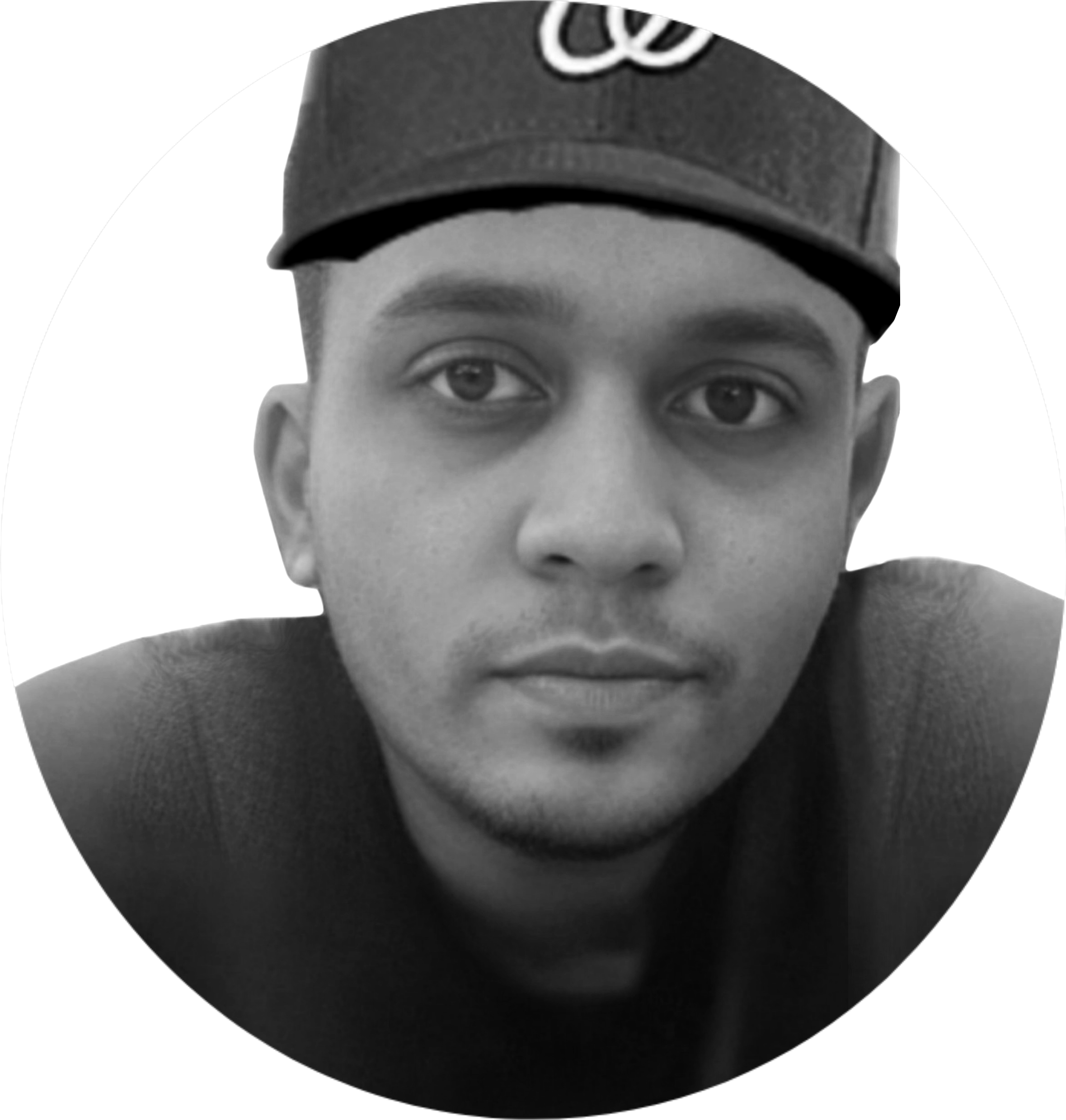 MD Mohsin
Software Engineer
Thousands of candles can be lighted from a single candle, and the life of the candle will not be shortened. Happiness never decreases by being shared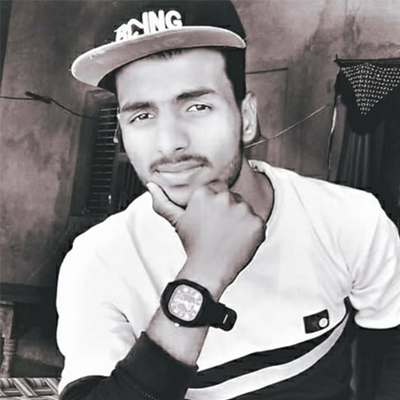 RK SAHANI
Graphic Designer
Obstacles don't have to stop you. If you run
into a wall, don't turn around and give up. Figure out how to climb it, go through it, or work around it.
FARZAM AHMAD
Software Engineer
If you can't fly then run. If you can't run, then walk. And, if you can't walk, then crawl, but whatever you do, you have to keep moving forward.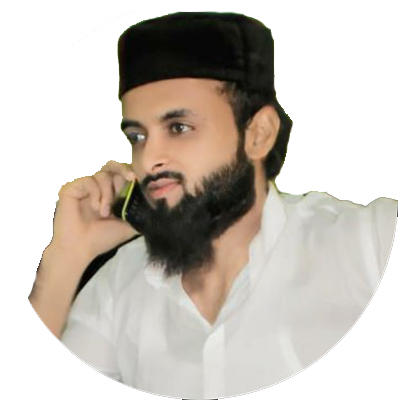 KHALID ALI
Freelancer
Nobody is gonna hit as hard as life, but it ain't how hard you can hit. It's how hard you can get hit and keep moving forward. It's how much you can take, and keep moving forward. That's how winning is done.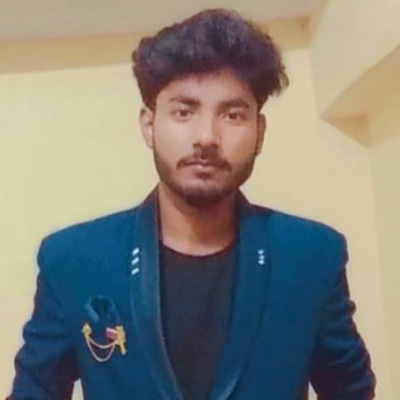 VED PRAKASH SHARMA
Web Developer
The stars will never align, and the traffic lights of life will never all be green at the same time. The universe doesn't conspire against you, but it doesn't go out of its way to line up the pins either. Conditions are never perfect. 'Someday' is a disease that will take your dreams to the grave with you.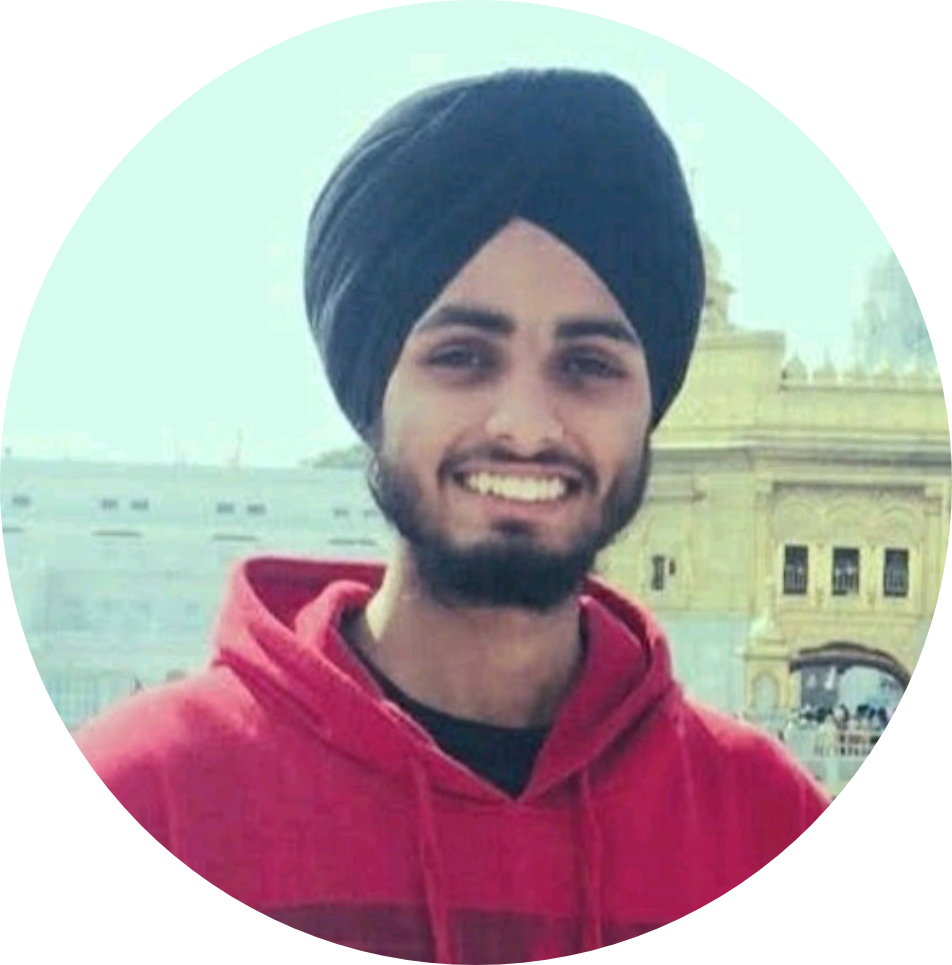 ARSHDEEP SINGH
Software Engineer
There are three ways to ultimate success: The first way is to be kind. The second way is to be kind. The third way is to be kind..
The standard you walk past, is the standard you accept
ALTAF ALI
Animation | Graphic Designer
Life imposes things on you that you can't control, but you still have the choice of how you're going to live through this.
Pricing
Check our Pricing
F.A.Q
Frequently Asked Questions
Location:
Ithum Tower Sector-62 Noida U.P.
Email:
sterlingdigitalsolution@gmail.com